Regular price
$49.95 USD
Sale price
$39.99 USD
Unit price
per
Sale
Sold out
The small pet ball carrier fits securely around our exercise ball, allowing the user to carry his or her pet in the exercise ball. It also provides a way for the pet to exercise in the ball while remaining stationary. Whether on the go or around the house, the ball carrier serves as an easy way to interact with your pet that is fun for both pet and owner.
Unique small pet carrier (Halo)
Has both a carrying handle and magnetic kick-out stands, allowing your small pet to exercise at home or on the go
Safe High quality exercise ball (Roam) with increased airflow
2mm ventilation holes to prevent paw trapping
Roam's lid has a two-step locking mechanism, ensuring that your pet is safely fastened inside
Won best in show at Superzoo in 2021

Small Pet Roam Ball | Exercise Ball | Small Pet Carrier | Play Wheel
While Happy Habitats Hamster Halo encourages play with small pets, our Roam ball is not suitable for all small pet breeds. Below is a list of small pets that may fit safely inside the Roam ball. If you do not see your breed of small pet please contact our team to discuss.
Hamster Breeds
Happy Habitats Hamster Halo may be a suitable hamster ball for the following breeds:
Campbell's Dwarf Hamster
Winter white Dwarf Hamster
Roborovski Dwarf Hamster
Chinese Dwarf Hamster
Mice Breeds
Happy Habitats Hamster Halo may be a suitable mouse ball for the following breeds:
Deer Mice
House Mice
Pygmy Mice
Meadow Vole
Northern Short-tailed Shrew
White Footed Mice
Western Harvest Mice
Cotton Mice
California Mice
Cactus Mice
Pilliga Mice
Gerbil Breeds
Happy Habitats Hamster Halo may be a suitable gerbil ball for the following breeds:
Fat Tail Gerbils
Pallid Gerbils
Mongolian Gerbils
**Disclaimer** As always, Happy Habitats advises all owners to follow the guidance of their pet's veterinarian for specific health and safety advice. Happy Habitats assumes no responsibility for the livelihood of pets.
Share
View full details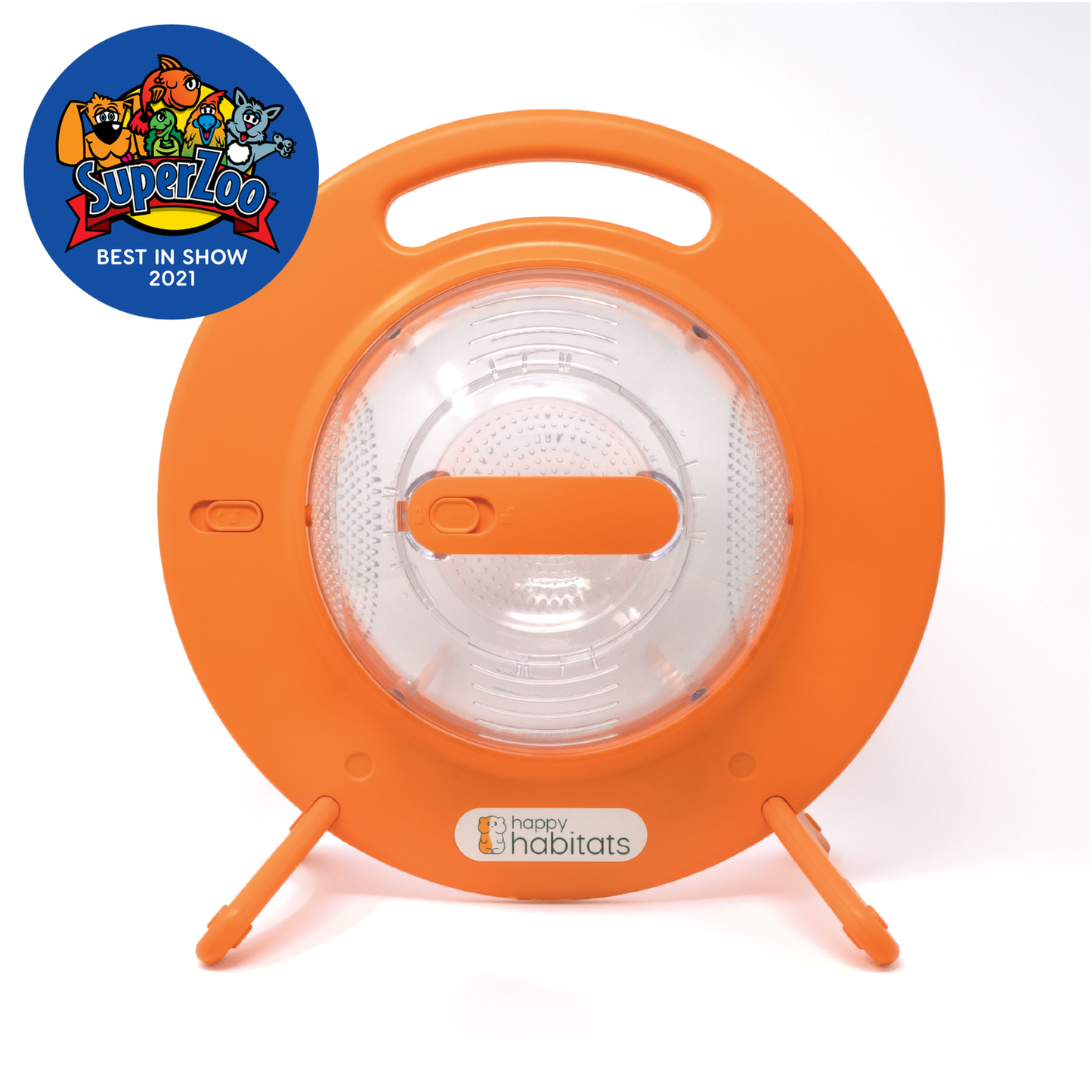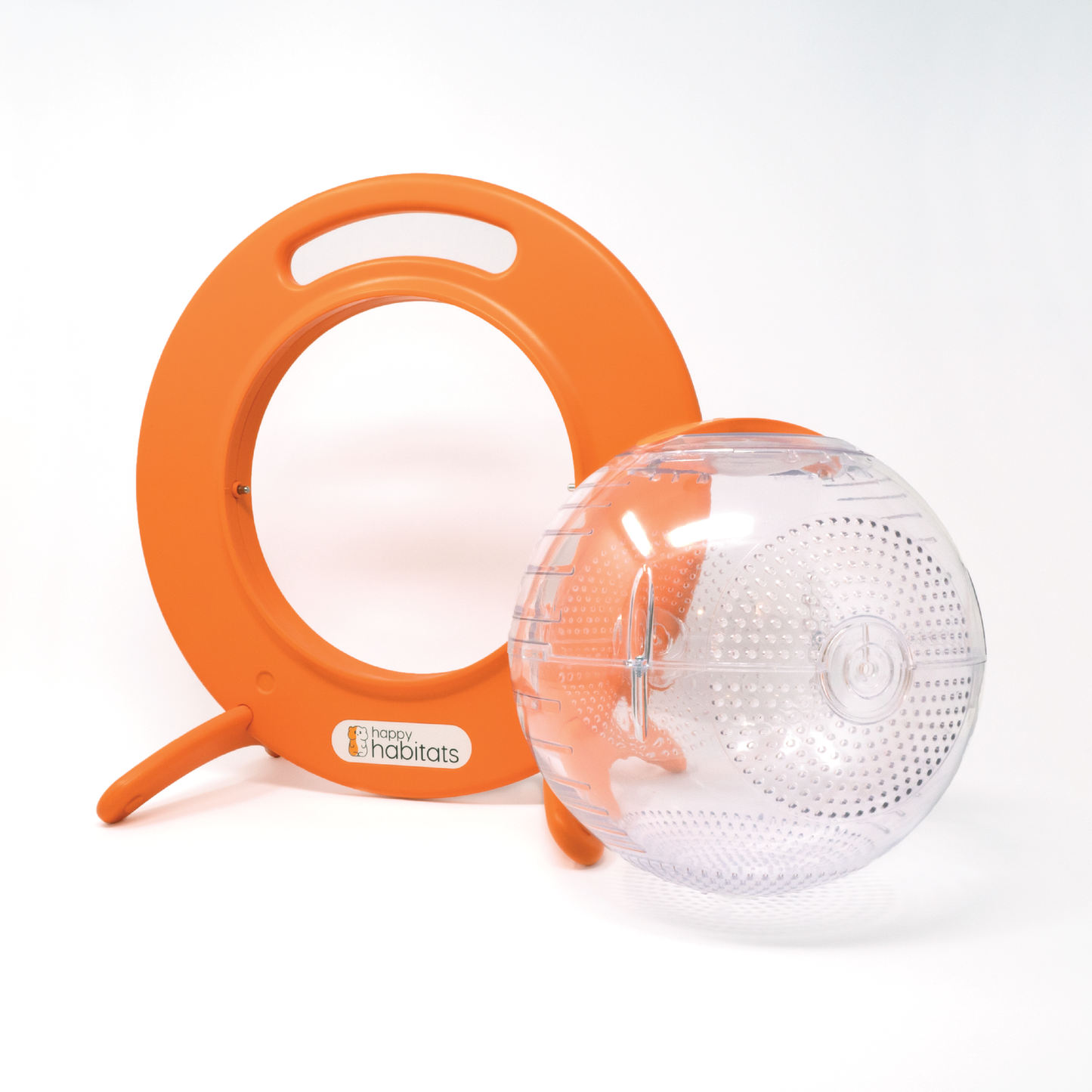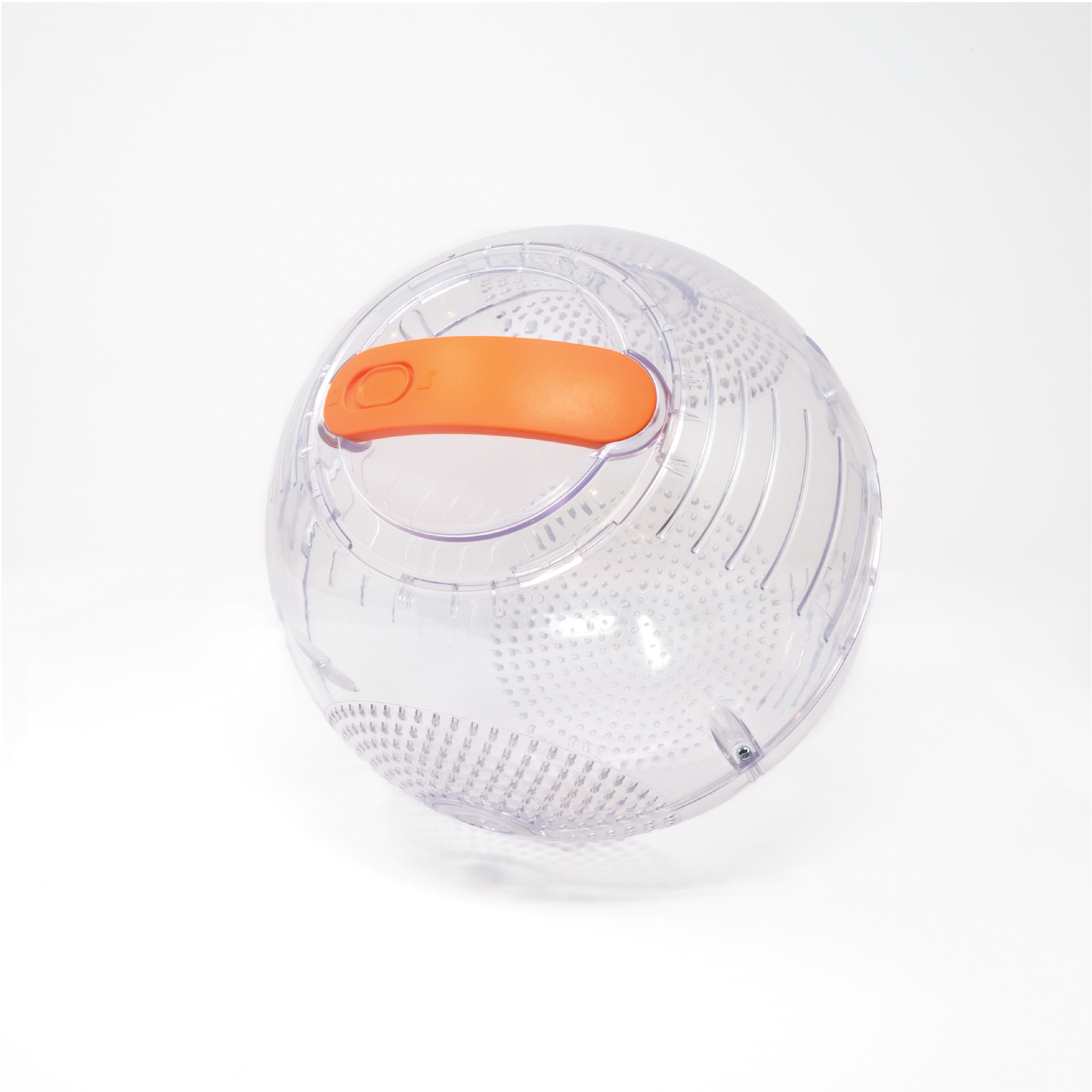 See how the Halo really works!
See how the Halo really works!
Stupendously simple!
Get the Halo!
Afraid this won't be a good fit? We offer a no nonsense money back guarantee!
We know you have questions, here are some answers!
Please note, while the Hamster Halo is designed to be safe and enjoyable for your pet, it's important to always supervise your pet while they're using it.
Hear from our Happy Hamster Parents!
⭐⭐⭐⭐⭐
The Happy Habitats Halo product has changed the way my hamster and I spend time together!
Ariana Arken
⭐⭐⭐⭐⭐
Overall, the Halo is the perfect product for any hamster owner
Charis Baumman
⭐⭐⭐⭐⭐
Great product for indoors and for taking your small pet outdoors - highly recommend purchasing!
Mark Kashani