Introducing the Halo Carrier
About the Halo Carrier
The Halo Carrier and Roam Exercise ball combo are the first innovations for small pets in decades. Happy Habitats' creative design and functionality make small pets the priority and our patent pending products are loved by people of all ages. We manufacture in the US and Mexico for faster order fulfillment. Our motto is: "Give your small pet the life they deserve!".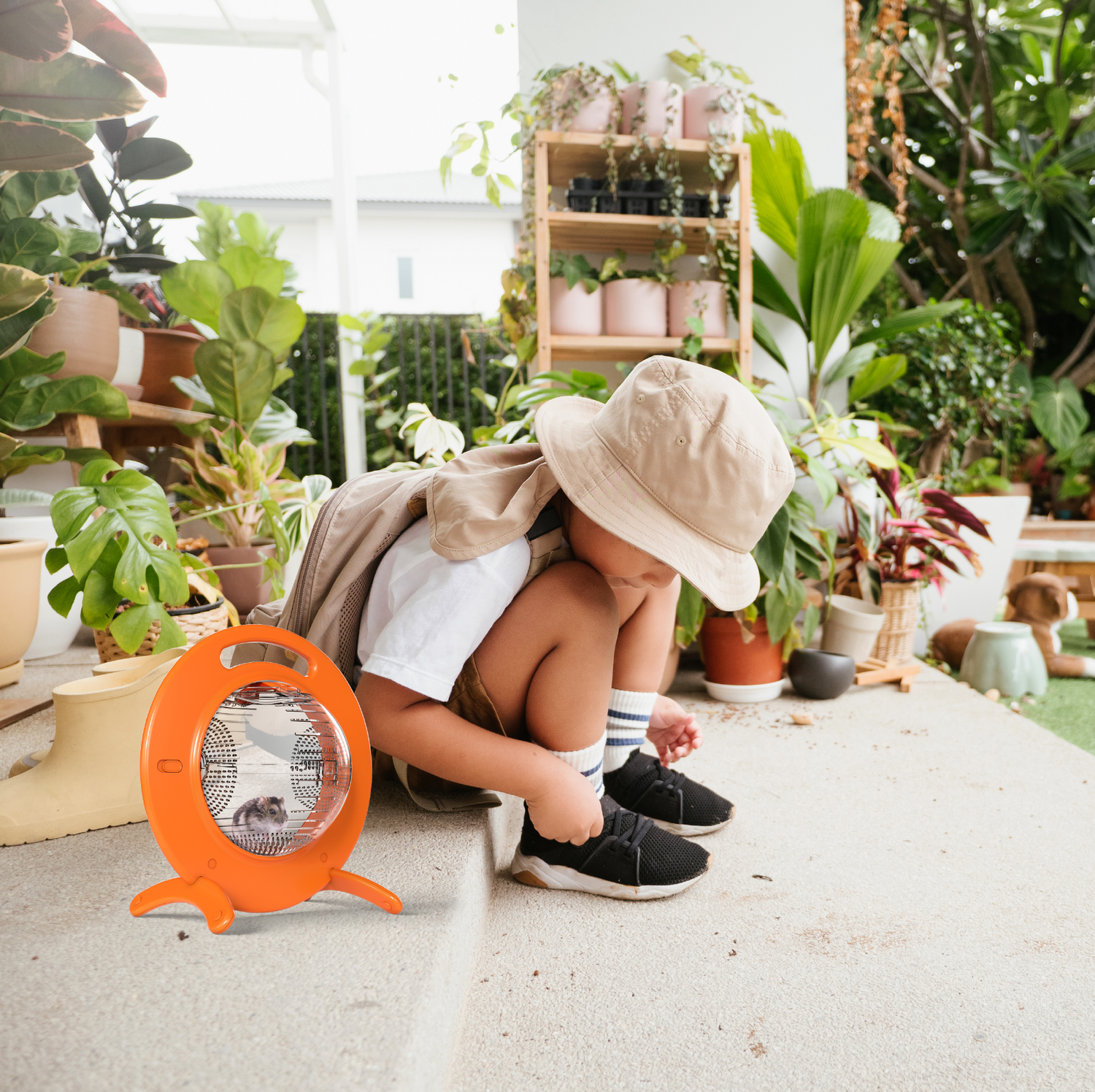 Small Pet Innovation
There is truly nothing in the small pet space like the Halo+Roam Combo. The Roam is the safest and highest quality small pet exercise ball on the market. It has 2 millimeter ventilation holes to prevent paw trapping along with increased ventilation and airflow. Additionally, the Roam's lid has a two step locking mechanism, ensuring that your pet is safely fastened inside. The Halo is a unique small pet carrier that can be used in conjunction with the Roam. Insert the Roam into the Halo and your hamster is running in place. With both a carrying handle and magnetic kick-out stands, your small pet can exercise with you at home or on the go. Now for the first time, there is a safe way to walk your hamster. Give your small pet the life they deserve!
Become a Vendor and Receive Wholesale Pricing